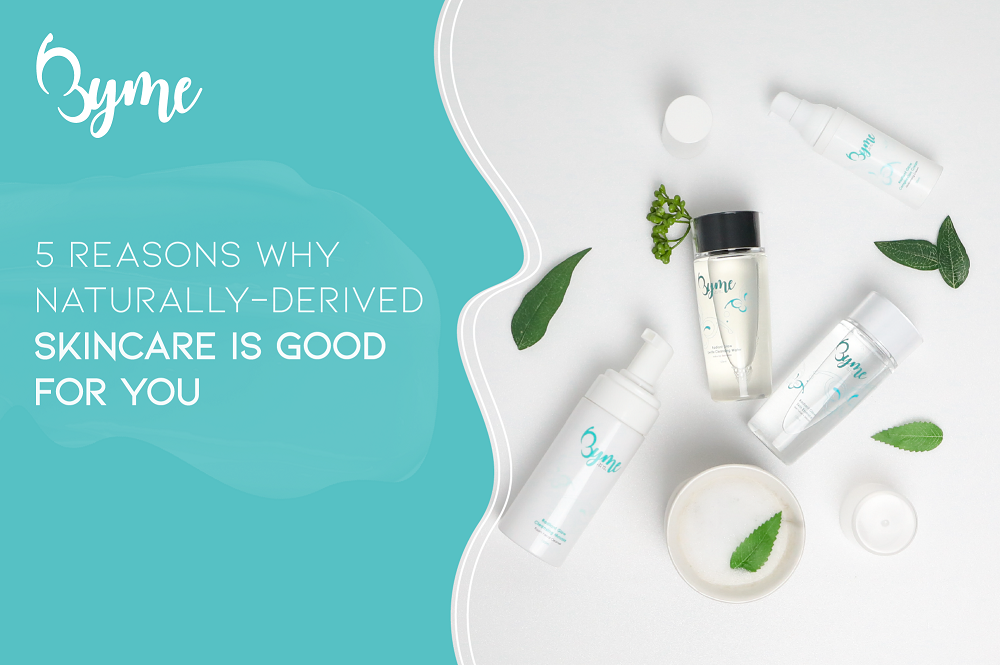 Naturally-derived skincare is a skincare practice that uses natural and plant-based sources in its products and ingredients. Natural sources like seeds, herbs, flowers, and water had been used for centuries for their healing and restorative prowess. Today, these naturally-derived ingredients are harnessed by science, to be used in natural skincare products like Byme.
Why is natural skincare good for you? How is it different than normal skincare and other brands you might be used to? Does it do anything different to your skin and the environment?
Let us answer these questions and explain why switching to naturally-derived skincare might be your best decision yet:
1. Naturally-Derived Skincare Is Safe & Harmless
Many natural skincare products like 
Byme
 were created as a reaction to conventional skincare. There may be a long list of chemicals inside a lot of everyday skincare products. With prolonged use, chemicals like parabens and petroleum-derived ingredients can be harmful to health. These toxins are absorbed into the skin, entering the bloodstream and disrupting natural hormones, thus causing negative side effects. Their effects range from mild rashes to allergies and in extreme cases, even cancer and tumors.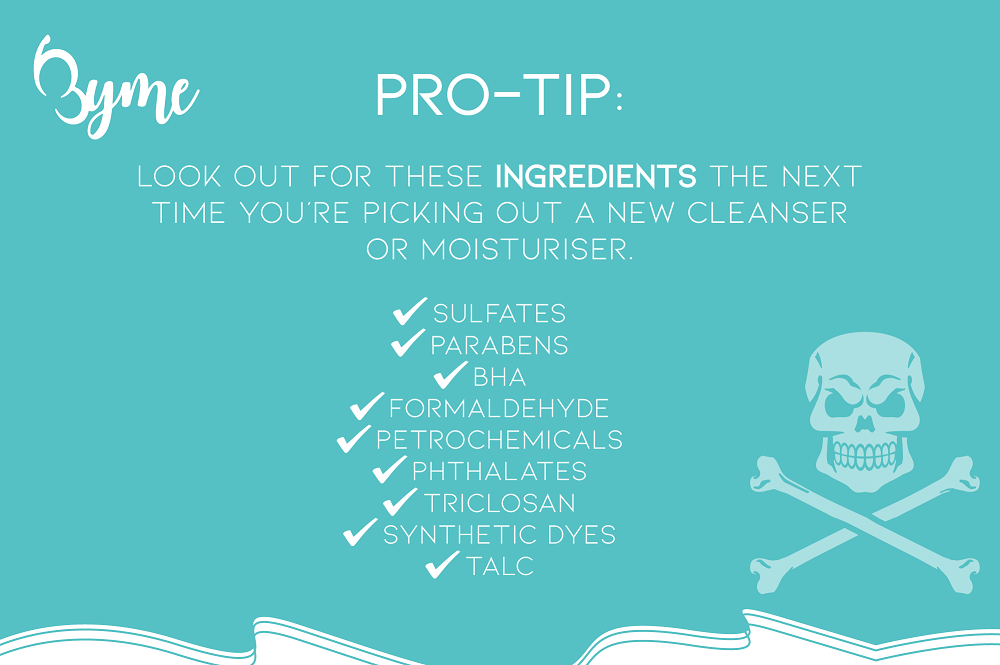 Naturally-derived skincare like Byme is free from such toxins and carcinogens. Instead, we use only natural origins and plant-based sources like grass, flowers, and seawater. These ingredients are clinically proven to be safe for all skin types. So, if you have sensitive and allergy-prone skin, this type of skincare might be your answer!


2. Naturally-Derived Skincare Is Better For The Environment
Think about the toxic chemicals again and what will happen to them when they've washed away down the sink. Eventually, they'll end up in natural water sources like rivers and lakes and up the food chain back to us. With naturally-derived ingredients, it's safe to say that it will cause little to zero pollution since they're non-toxic.
Natural skincare is more environmental-friendly. They are more likely to use recyclable or biodegradable packaging. Byme Skincare's bottles are recyclable, for instance. Not only that, we also play a small part to reduce waste in the first place. Part of the reason why our 
Byme Radiant Glow Skin Essence
 is both a toner and serum is to reduce waste by merging two products into one!
3. Naturally-Derived Skincare Does Not Hurt Animals
We love trees, and we love animals. We believe that they don't have to suffer in pain just because we want to look beautiful. In many conventional skincare, animals are used to test products for any side effects before they can be marketed to humans. Rabbits are often the preferred lab animal because their skin is super sensitive to chemicals. A lot of them are constantly in pain from all that toxic side effects tested on them!

Naturally-derived skincare like Byme opposes such practices and we do not test our products on bunnies or any animals. Moreover, we also do not use any animal origins in our products. So you can be sure that no animals are harmed in the making of your favourite natural skincare products!


4. Naturally-Derived Skincare Taps Into Nature's Treasure Troves
Nature is amazing and never ceases to surprise us with what they can do. There are plants in almost every corner of the planet, from reed plants in the desert to the algae found in Antarctica's ice shelves.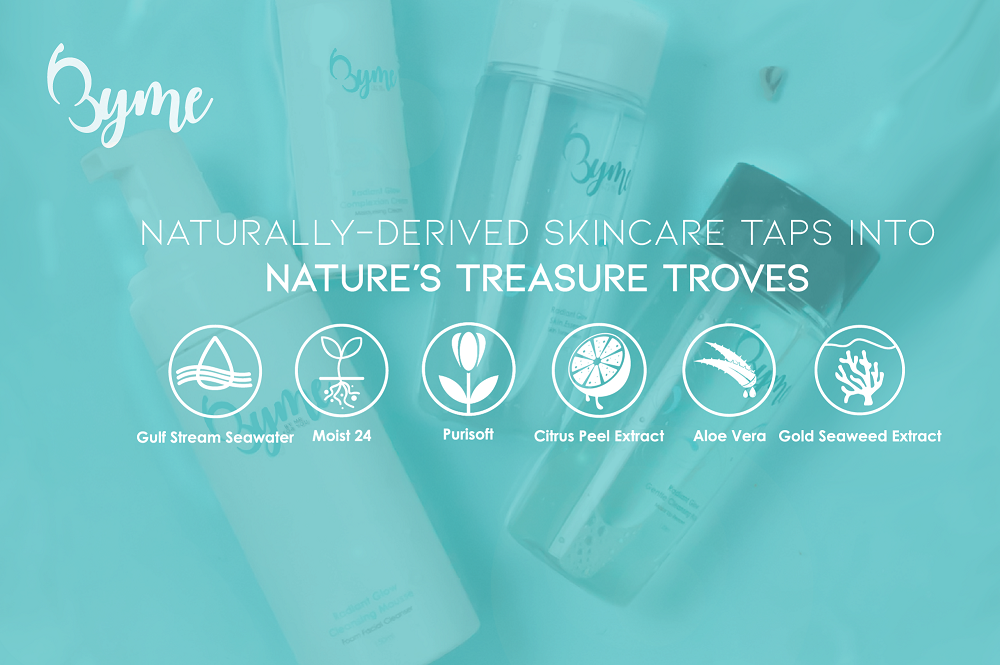 Natural skincare such as Byme taps into the plants' ability to survive and formulated them into products us humans can benefit. For example, we marvelled at the 
Imperata Cylindrica
 for its ability to retain water in dry climates. We use 
Moist 24
, formulated from this amazing plant, as an active ingredient in all of Byme products. This ingredient helps the skin retain water, just like the plant!
Along with many other plant extracts like 
gold seaweed
, 
citrus peel
, 
coconut
, and 
chamomile
, we proudly say that our ingredients are naturally-derived.
5. Naturally-Derived Skincare Is Good For Your Skin
We already know that they are safe and harmless for all skin types. But natural skincare might also work better on your skin than most artificial chemicals. Using effective formulation, Byme's naturally-derived ingredients are clinically tested and proven to work overtime. Best of all, natural skincare provides no significant side effects due to the non-toxic nature of their ingredients.
Byme Skincare Gives You Peace of Mind
We are harmless, non-toxic, and cruelty-free. So you can put on our creams and serums with a peace of mind. Sourced from plants and natural-occurring water sources, Byme Skincare's ingredients are blended using a proven formulation to give you a simple yet effective skincare solution.
Try out the natural goodness that naturally-derived skincare offers with 
Byme Skincare
.