I am very excited to introduce Byme Skincare to you.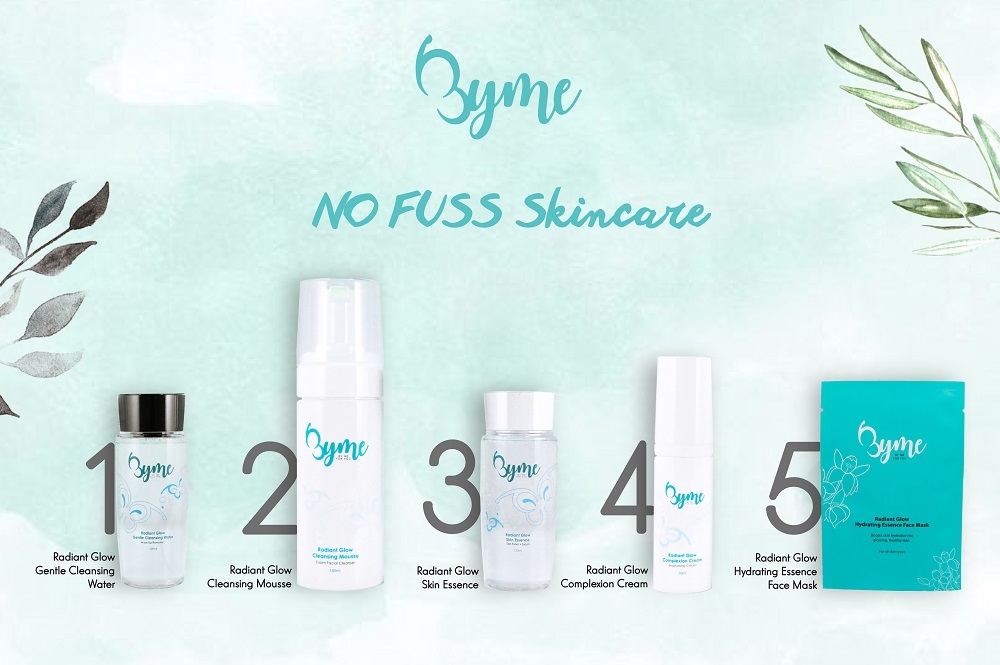 ---
As a homegrown skincare brand, our goal is to help 
Asian women
 achieve natural beauty with a simple but effective skincare solution.
I started Byme Skincare as an alternative to the conventional 10-step skincare routine. As a working woman, I'm sure you can relate to the stress of juggling between work, family and life, without having to add more pressure to maintain a picture perfect complexion at all times.
In fact, I discovered that many women shared the same thinking. Many of us do not have the luxury of sitting and applying dozens of products for 45 minutes every morning and every night. My friends who have young children would tell me it is virtually impossible to commit to such routines!
As a skincare enthusiast myself, I always believe that natural beauty comes from safe and natural ingredients. I also believe that the secret to a beautiful and glowing skin is hydration and nature-based origins. You'd be surprised at the amount of toxic and artificial chemicals present in many skincare products. Like many women, I wanted something that nurtures my skin's inner glow instead of forcing chemicals on them.
So, I came up with Byme Skincare. Over three years, I searched for a skincare solution that is derived from natural ingredients, promotes natural hydration and radiance, and best of all, takes less time to put on!
Our range consists of 4+1 products for a complete routine that covers cleansing, toning and moisturising. We have all the products available in store 
here
.
As the founder, I created Byme Skincare specifically for the Asian woman and her vibrant lifestyle. We ensure that every product contains these naturally-derived ingredients; Moist 24, Purisoft, and Gulfstream Seawater. We do not add parabens, sulphates, phthalates and synthetics. We don't even test on animals. That's how natural we aim to be!
So, I really hope Byme Skincare can be of great help to your skincare needs. I hope you will feel more hydrated and confident with our 4+1 skincare routine that saves time without sacrificing your health and your wallet. Give Byme Skincare a try and let me know how it works for you!
Bonnie Low